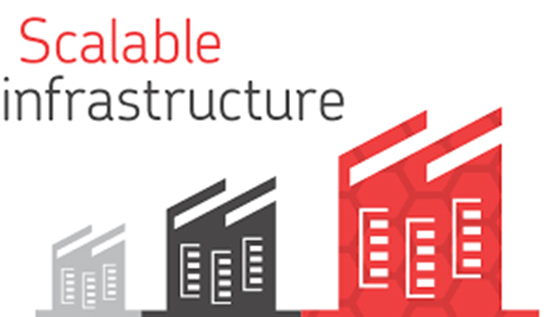 09
Feb
Businesses looking to respond quickly to the changing requirements of the business require a scalable infrastructure that can deliver new methods for getting work done. With expertise which spans the whole Microsoft platform as well as beyond, infrastructure managed solutions deliver a scalable IT infrastructure which unlocks business value so that you can drive growth, decrease costs, and enhance agility.
What is Scalability?
Scalability is an attribute of a system which explains its capacity to deal and carry out under an increased or even expanding workload. A system which scales well can maintain or perhaps improve its level of efficiency or performance when examined by larger operational demands. In financial markets, scalability describes the financial institutions' capability to handle high demands in the corporate environment, and a scalable company is one that will maintain or even improve income while sales volume increases.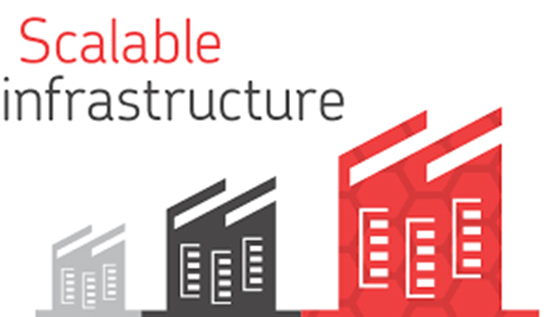 Transformative forces demand a scalable infrastructure:
The business landscape is evolving. The transformative forces of flexibility, cloud, big data as well as social collaboration have all shown to be key drivers of change. IT organizations are under growing pressure to respond faster towards the requirements of the business. IT groups are being challenged to make a scalable infrastructure able to take benefit of new revolutionary technologies which deliver new methods for getting work done without high capital investment.
Technology Makes Scaling an Infrastructure Simpler:
Technology Infrastructures, for instance, have an incredible capability to scale rapidly, making tech companies high growth possibilities. The reasoning behind this is an insufficient inventory along with software as a service model of creating products or services. Companies along with low operating expense as well as little to no burden of warehousing as well as the inventory do not need lots of resources or even infrastructure to grow quickly.
Even businesses that aren't directly related to the technology industry possess a higher capability to scale. Customer acquisition, for instance, by using tools like digital marketing, has become a lot simpler. Even banking institutions can implement digital marketing ways of improving registrations for online banking solutions, increasing their customer base and also income potential.
Elements of a Scalable Infrastructure:
At its core, a scalable Infrastructure is one that focuses on the execution of procedures that lead to an efficient operation. The workflow and structure of the business permit scalability.
All scalable Infrastructures come with an established group of leaders, which includes C-level executives, investors as well as advisors, who provide strategy as well as direction. Scalable Infrastructures also provide a consistent brand messaging across their divisions as well as locations. A lack of brand enforcement occasionally causes companies to lose sight of the core value, therefore lowering scalability. Yahoo is an example of this. After the company had scaled upright, it overpasses its core business, and it has floundered.
A scalable Infrastructure has efficient tools for measurement. Therefore, the entire business could be evaluated and managed at each level. This management result in the efficient operations explained above and help with capital budgeting.