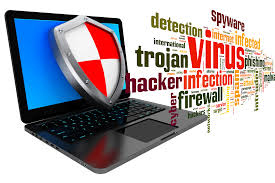 09
Feb
Perhaps it's understandable that Anti-Virus security is still important to each and every Business's IT infrastructure, and it's also increasingly critical as new viruses as well as malware are added to the technological landscape every day. Along with a variety of available choices; from the free software program to paid membership services, it has become quite affordable to secure your computers. With that being said, the chance of being unsecured against attacks might be harmful for your environment and reputation; making this choice among the easiest you'll make nowadays.
Damage Caused By Viruses As well as Malware:
Although some viruses might be more irritating than dangerous, for example, political or humorous messages shown on your screen, others may cause permanent harm to your network. Included in this are:
Corrupting data
Logging keystrokes
Spamming your connections
Stealing CPU time
Stealing hard drive space
Accessing personal data
Stealing security passwords along with other personal data
Finding out just a little bit regarding the consequences of not having anti-virus protection ought to be enough to convince everybody they require it. Here are some good reasons to get top-quality anti-virus security for the computer:
Defense against Viruses:
Viruses are the renowned computer attackers, plus they can do all types of harm. There are lots of kinds of viruses that have the ability to compromise Computers diversely. Most usually, users get a virus by downloading questionable data files which are wrongly offered as other things in an email scam, as well as by going to a phishing web site.
While you might think you know better, and you will not download corrupt files or even visit scamming websites, it is important to keep in mind that online hackers are creating trickier and trickier viruses daily. Some viruses pretend to be bogus antivirus; others come in an e-mail which is ostensibly from a friend, although that friend was an unknowing as well as the unwilling sender; and others come from imposter bank websites or other essential institutions with which you're associated. In short, lots of people who consider themselves technology savvy happen to be tricked into permitting viruses to access their Computers.
Protection from Spyware and Id Theft:
Spyware is a type of software which is created specifically to infect your pc and spy on you. This means the spyware seeks as well as steals all of your personal data stored on your pc. This can consist of financial information, security passwords, social security numbers, credit card numbers as well as other things the spyware can detect. A few spyware is so sophisticated that it may record and save data instantly; this sort of spyware runs quietly run in the background, awaiting you to purchase something online.
Defense against Spam:
Spam can be quite irritating when you are bombarded with email messages and ads that you've no interest in whatsoever. What lots of people don't realize is that if you are bombarded along with spam that appears to come from no place any time you log in, that spam is the result of a virus saved on your pc. Since anti-virus security software keeps viruses away, installing security software program should lead to an extreme decrease in spam.
There are lots of kinds of anti-virus security apps to select from, and the most suitable products offer almost complete protecting from viruses, spyware as well as spam. A lot of top-rated anti-virus protection software fits are Kaspersky Anti-VirusBit Defender Antivirus Plus and Webroot AntiVirus.